Home Renovation
A high quality finish, every time
We specialise in Home Renovations in Herefordshire and surrounding areas. This involves transforming out-dated or defective rooms into fresh, new spaces designed and modernised to suit your way of living. We listen to what you wish to improve and often solve problems in buildings eg. Making better use of storage space; changing door ways, updating a room or making your kitchen easier to work in.
Built to Last – More than just Carpentry – Tried-and-trusted
Bespoke Kitchens
We help you plan an ergonomic kitchen that flows well and uses space efficiently. Our suppliers offer a large choice of quality kitchens at a range prices and you can visualise the layout using their kitchen design software.
Full design and installation service
Your new kitchen will be bespoke, beautiful, functional and designed for you
Wide range of kitchens and bespoke joinery
Smaller kitchens made surprisingly spacious
Covering Herefordshire and bordering counties
"Tom and John made our kitchen and dining room look 100% better. Their work was first class, clean and just what we wanted"

Tom and Paula, Credenhill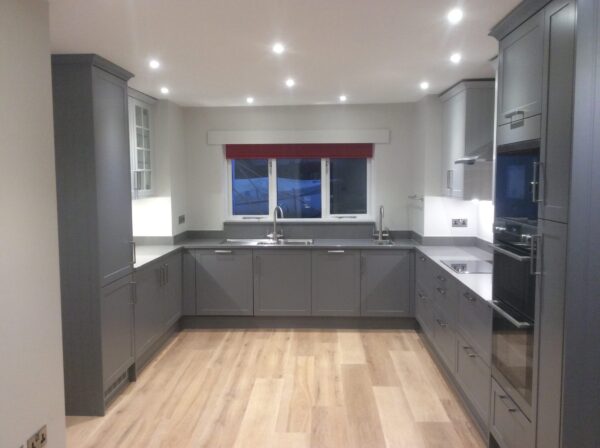 New Bathrooms and Ensuites
We offer a full design and installation service for new bathrooms and en-suits, working with our suppliers. We manage the bathroom installation as well as plumbing and heating, carpentry, plastering and and decorating to complete the project to a high standard.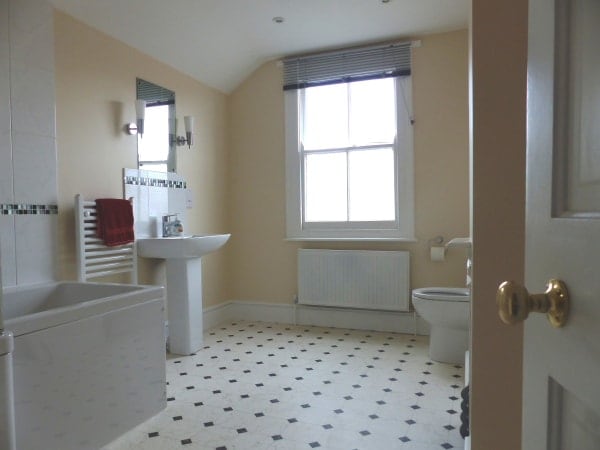 We strive for projects to run smoothly and on-schedule, leaving work areas clean and tidy and with minimum disruption to you during the work.
"Excellent professional job, superbly finished. A pleasure to have Tom & John on the property."

Gillian, Herefordshire, 22nd Feb 2018
Storage
During site visits we listen to how clients would like to improve the use of space in their homes. We then design a built-in cupboard, wardrobe or shelving that uses every inch of space effectively. Small kitchens can store a surprising amount of kitchen equipment and crockery if they are designed well. Under-stair storage is another area we can help with.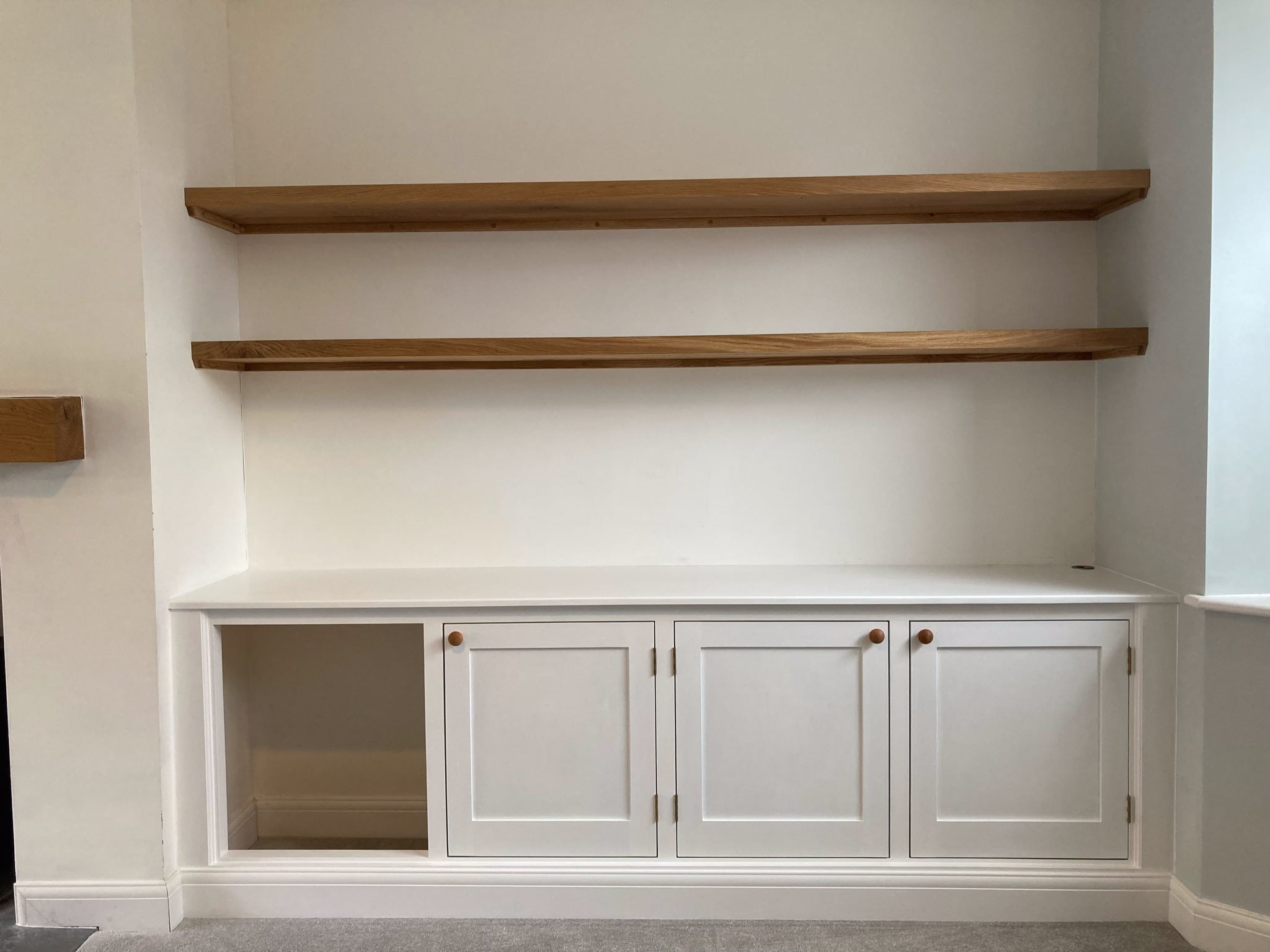 We make bespoke furniture according to your design preferences.
Such as these Shaker style cabinets built into an alcove and include an open section for storing logs for the wood burner. Above are two floating, solid oak shelves with 'invisible' brackets, to give a slightly chunkier, contemporary appearance.
"The service from beginning to end was excellent. We asked for them to take a look, they were very professional they sent out a job procedure form which explain each step of the job – very impressed by this. Very professional and well organised very friendly service. any problems were easy to call and query."

15th Oct 2019
Contact us today and we'll arrange a suitable time to visit, see the work and discuss what you require and provide you with a free estimate.